During the Cobblestone festival held in Falls City, NE on August 26th, 2017, the Humane Society of Richardson County created a "Falter Float". The group mimicked the January 8, 1955 Saturday Evening Post cover known as "Kittens in the Basement".
We thought it was a PUUURRRR-fect tribute to John!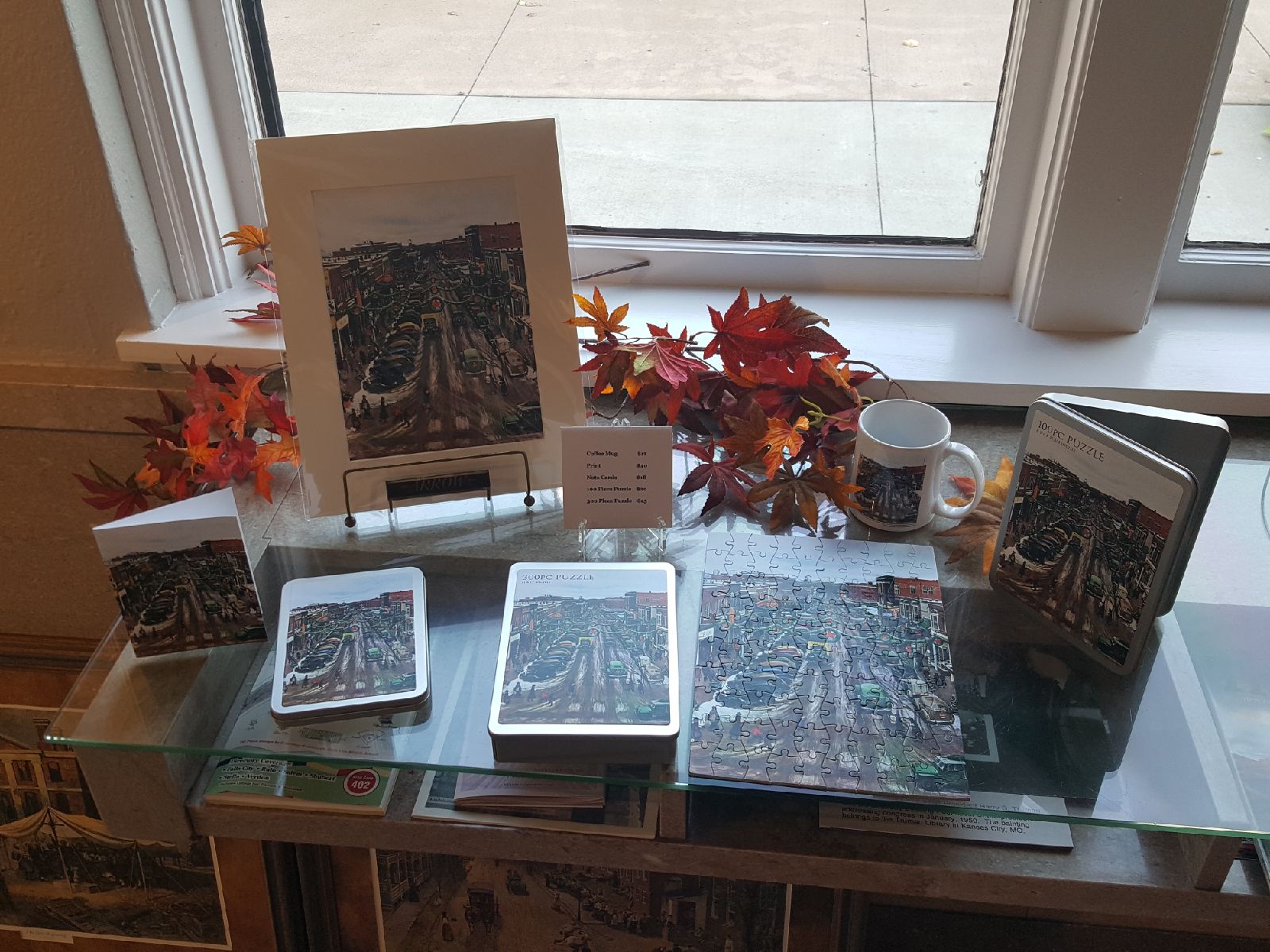 The Stone Street Arts held their annual Fall Art Walk for Falls City High School and Falls City Sacred Heart High School Art Departments on Thursday, September 21st from 5:00-7:00 PM.

All donations from the event were given to the high school art departments.

Visitors were able to tour the three downtown galleries, view student art works from both high schools, and enjoy refreshments and wonderful shopping along Stone Street.

The event was sponsored by Christina's Art Gallery, Stalder Gallery and the Falter Museum.
The museum was honored to host the Chamber BASH on October 5th. Local leaders of Falls City came together at the John Philip Falter Museum to discuss ideas to help move the community forward!
The Chamber of Commerce - Main Street has set a goal of selling $5,000.00 in Chamber Bucks this holiday season! Giving Chamber Bucks is an easy way to ensure your money stays right here in Falls City. Know a person who's hard to buy for? Chamber Bucks are similar to a gift card and the receiver can chose where and what to spend them on in Falls City.
Secondly, mark your calendars now for Small Business Saturday, November 25th! To add to the excitement of that day, the Chamber will be offering a "Falls City Passport". The idea is that when you shop at a local store during the holiday season, they will stamp your passport. Once your passport is full, you will turn it into the Chamber for a chance to win Chamber Bucks and other prizes! Stay tuned for more details‼
GIFTS FOR SALE
As the holiday season approachs, the John Philip Falter Museum has some perfect gifts for that hard to buy friend. Below is a list of the current items available for purchase through Dobey and the museum staff!
The museum is selling copies of our book America Through the Brush of John Philip Falter: A collection of is 129 Saturday Evening Post Covers. We also have Confrontation prints available for purchase.
ITEM COST
Mug: $12
Print: $40
Note Cards: $18
100 piece puzzle: $20
300 piece puzzle: $25
* shipping included in the price *
There is a limited number of each of the items listed.
So contact Dobey to place an order today!
Beautifully framed prints from the 3M series "From Sea to Shining Sea" done for the Bicentennial:
$250 for each
OR
$800 for all four prints as a set
We look forward to seeing you in the museum over the holiday months!
Dobey and the Museum staff